High School Program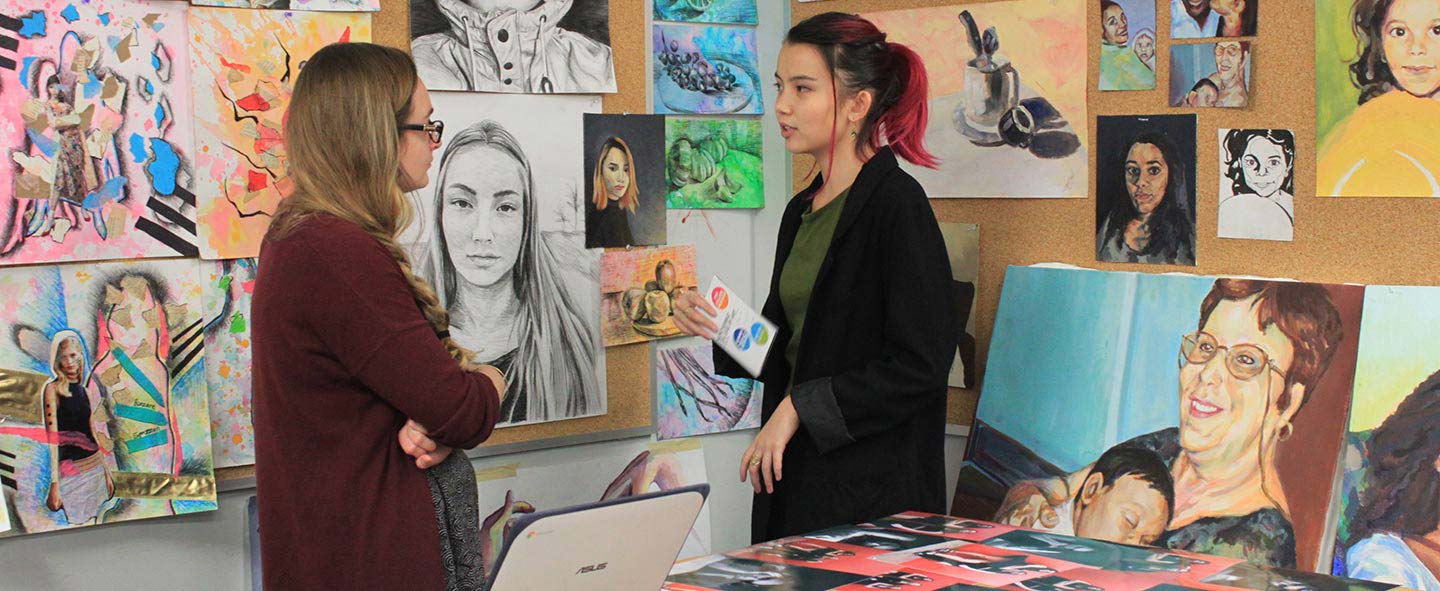 The program of Visual Arts at the New World School of the Arts has been designed to provide students opportunities to master a wide variety of approaches to personal expression through the use of two and three dimensional media.
Individual growth and development are pursued through the study of drawing, design, painting, photography, computer graphics, sculpture, ceramics, and mixed-media techniques. Additionally, the study of art appreciation and art history provide an understanding of the contributions of the artist to the development of world culture and the role of the professional artist in contemporary life.
Art students are required to maintain a sketchbook throughout their high school studies for review and evaluation. The program is augmented by visiting artists who offer alternative aesthetic viewpoints and particular skills training above and beyond that offered by our regular instructors, all of whom are exhibiting artists.