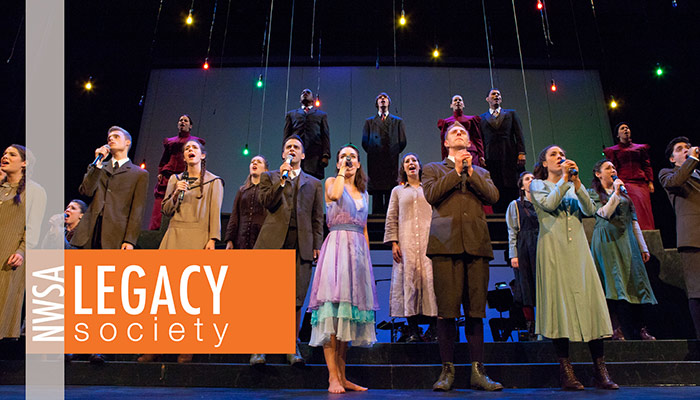 Give to the Legacy Society
Conceived in 2011 in celebration of our 25th Anniversary, by former New World School of the Arts Foundation Board member, Lydia Harrison and her husband Burt Harrison along with New World School of the Arts Foundation Board Chair, Dennis Edwards, the NWSA Legacy Society enables supporters to include New World School of the Arts in their estate planning to augment the institution's scholarship coffers. With over two million dollars already pledged, the program is off to a stellar start.
"New World School of the Arts is such a force in our community and in the globe", said Lydia Harrison as she introduced the program. "Our students are not only forging the way in all aspects of the arts, many are joining the ranks of doctors, lawyers and engineers, while others are leaving their mark in the fields of academia, government and non-profit organizations. We need to make sure that scholarships remain funded in perpetuity at this wonderful institution, not just to benefit the next generation of artists, but also for the good of our community." Co-founder of the initiative Dennis Edwards added, "Forming the Legacy Society allows us to identify, recognize and thank those in the community who are securing the future of NWSA."
To pledge your commitment, please complete this form and email it directly to Dr. Jeffrey Hodgson at jhodson@mdc.edu.
For more information about the Legacy Society and how you can make a leave a legacy for our performing and visual arts students, please contact Dr. Jeffrey Hodgson at 305-237-3417.