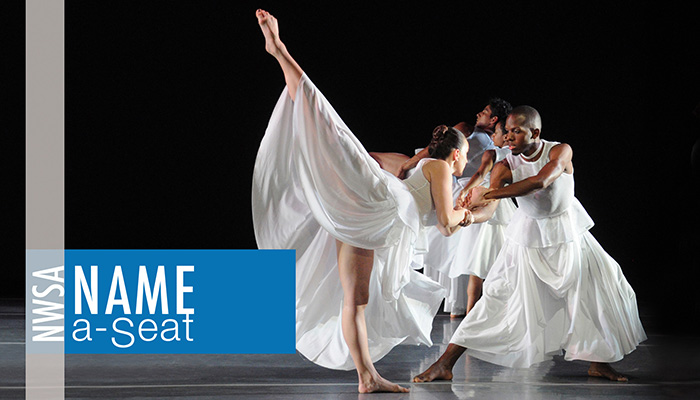 Name-a-Seat
New World School of the Arts is proud to present its new state-of-the-art dance Telescopic Platform Seating! This flexible seating enhancement decreases the time that it takes to convert our studios from rehearsal to performance spaces and offers our audiences comfortable and safe seating, while maximizing space usage and operational functionality. Now you can be part of this legacy by supporting New World School of the Arts with a contribution towards the purchase of a Name-a-Seat plaque to be proudly displayed on our new updated seats.
$500 per seat plaque
Please use Google Chrome or Firefox as your browser when purchasing a ticket.