High School Program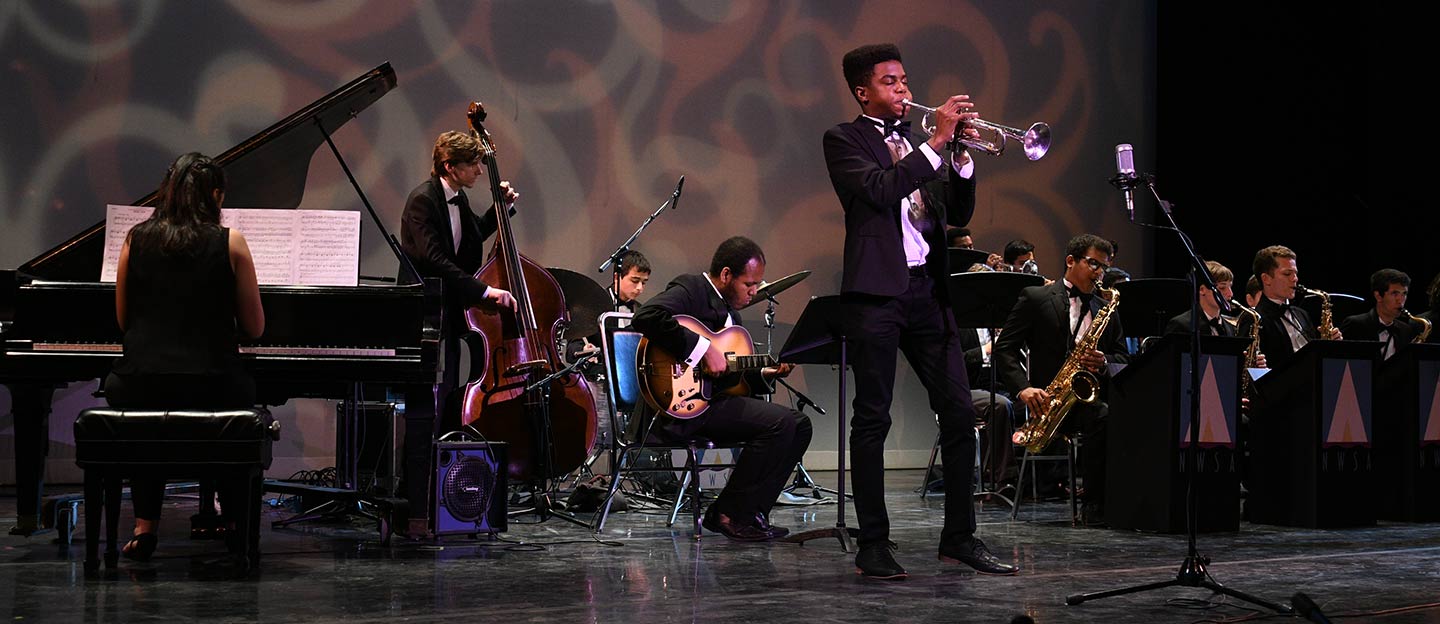 The high school music program seeks to educate and train the student as a complete musician through professional preparation in performance, theoretical and historical studies.
Performance preparation in both vocal and instrumental areas is cultivated by individual instruction and ensemble membership. Students receive private lessons each term. The principal performing ensembles of the high school include Symphony Orchestra, Concert Choir, Wind Ensemble, Camerata String Orchestra, Jazz Ensemble and Jazz Combo. Each of these groups rehearse a minimum of four hours per week and performs on the average twice each semester.
The academic music curriculum fosters creativity and develops a knowledge of musical heritage. Course work develops the student's growth and maturity in comprehensive musicianship. The study of music history and theory is pursued by taking a variety of classes, including foundations of music; surveys of music history in the western world, jazz and pop music in America, and music of the world's people; and seminars in composition aesthetics, jazz improvisation, chamber music, and general musicianship.
The Private Lesson program offered by the Music Division is unique. Each student has the privilege of studying on a one-on-one basis with the New World artist faculty. Rigorous daily practice and preparation is expected of each student with their progress closely monitored. Each student is required to perform a solo jury at the end of each semester before the entire faculty of their area.