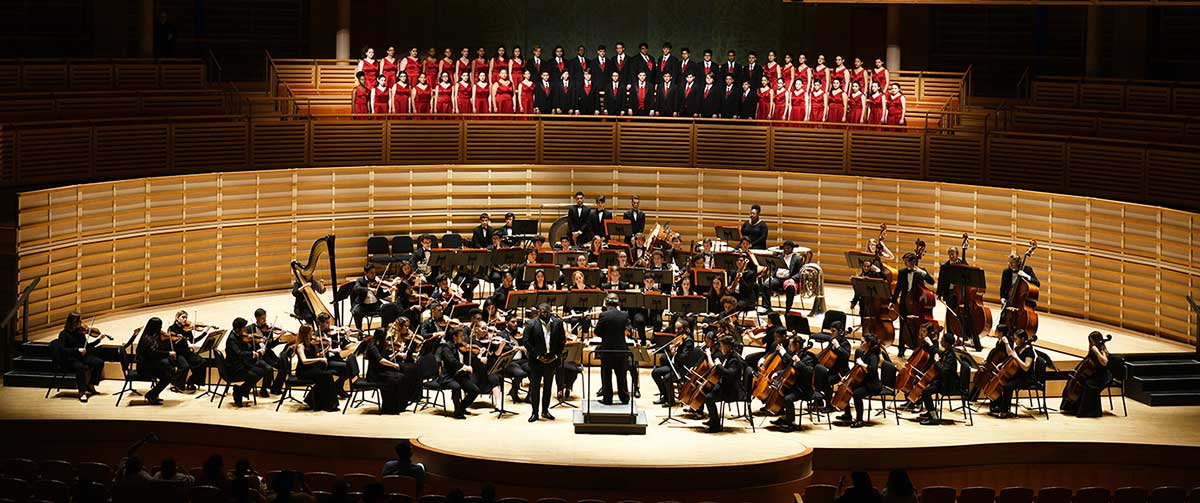 Welcome
Now that you have taken the first step to realize your dreams of becoming a leader in the arts, we invite you to experience more about what makes this institution of art and artistry one of the most recognized in the nation.
Each New World School of the Arts division provides artistic development, networking opportunities, and career exploration by offering study abroad opportunities; an annual showcase in New York City; master classes taught by esteemed alumni and highly accomplished working artists; performances in Miami's premier performing arts venues; and exhibition opportunities during the international art fair, Art Basel.
NWSA provides a wide array of services and resources to help our students thrive as emerging artists and young adults. Explore the Student Services Department which includes information about Student Involvement, Leadership Opportunities, Academic and personal support, and Community Engagement. Also engage with your division dean and faculty for support and assistance with your artistic growth. Please contact us when you need assistance or have questions about our programs and opportunities.
A Florida center of excellence in the visual and performing arts, New World School of the Arts opened its doors to the first college class in 1987. Created by the Florida Legislature as a center of excellence in the performing and visual arts, NWSA is an educational partnership of Miami-Dade County Public Schools, Miami Dade College, and the University of Florida. NWSA provides a comprehensive program of artistic, creative, and academic development through a curriculum that reflects our community and the rich multicultural state of Florida. New World School of the Arts confers the AA degree through its partnership with Miami Dade College, and the Bachelor of Fine Arts / Bachelor of Music degrees through its partnership with university of Florida. NWSA is accredited by the National Association of Schools of Dance, Music, Theater and Art & Design.